Our acoustical floormats stop noise from penetrating floors and firewalls.
All rolls come 54″ wide (4 1/2 '). Custom lengths upon request. We usually ship within 3-5 business days by FedEx or UPS.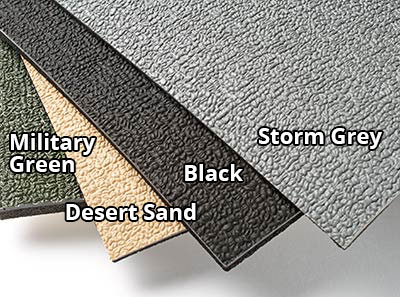 Floormats come in four colors and can be hosed off repeatedly.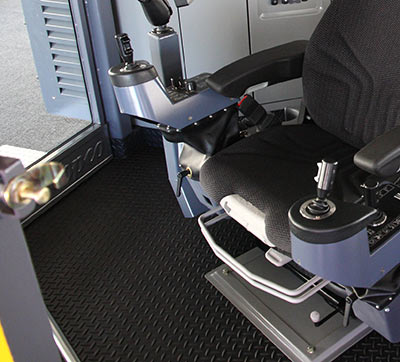 Installed Diamond Plate Floormat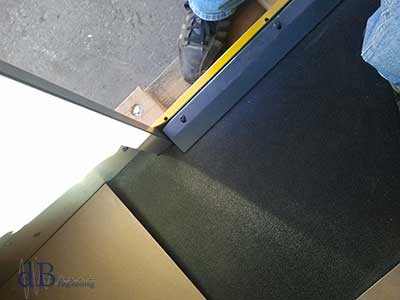 Acoustical floormats installed in a drilling cabin
Product Information
Floormats can be hosed off repeatedly and are as tough as a boot.