Our acoustical headliner and wall insulation comes in four colors.
All rolls come 54″ wide (4 1/2 ').  We usually ship within 3-5 business days by FedEx or UPS.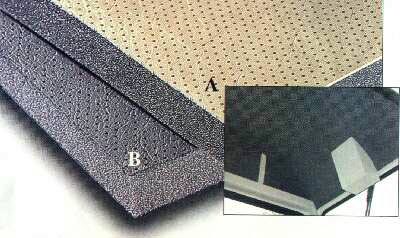 Sandpiper – Favored by equipment users in a dusty environment.
Black – The most popular and versatile for all types of heavy equipment.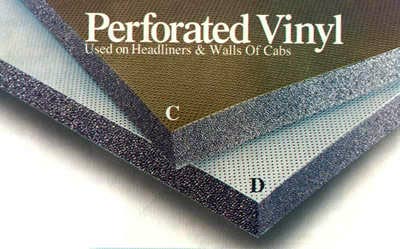 Mojave Brown – Recognized as a standard color in many OEM equipment manufacturers.
Gray – Gives a good visual contrast and a neutral color.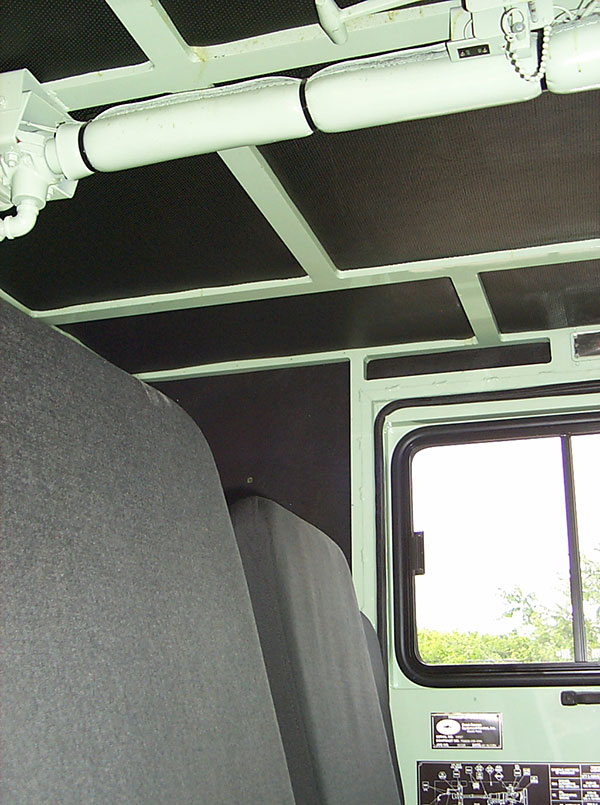 Black headliner in a rebuilt fire rescue truck.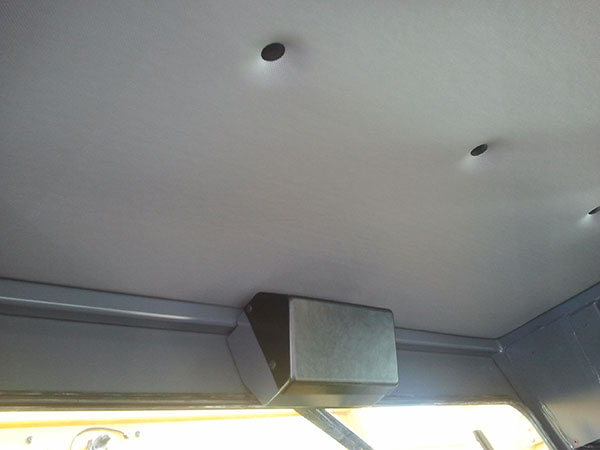 These gray headliners knock out the noise in this drilling cabin.
Product Information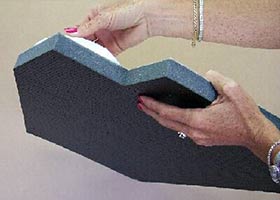 Sheets Available With PSA
Sandpiper colored perforated vinyl faced foam in the ceiling of a locomotive cab.